03/17/2022 08:00 AM Central
Megan Gesell
Many people are looking for answers to questions about their health and wellness, myself included. I love finding ways to help myself do better for my body. To honor my temple.
Still more people aren't sure what questions to even ask or where to start. The answers to these known and unknown questions are different for each individual, but the good news is that they are out there, and ZYTO technology can help you find them!
The
Zyto Insights Scan
can assist us in making better decisions about our health and quality of life. It also includes the Basic Foods Scan that you can run once every two weeks!
Why I use and recommend
I've taken Zyto &
iTOVi scans over the past 8 years - both are powerful tools for wellness that have helped us feel better & get personalized health options for OUR BODIES.
I purchased the
iTOVi scanner so that I could help our local friends & family members get the same benefits Scott & I have. (I use the iTOVi scanner on the horses, too!) The only draw back is that you have to know someone and see them IN PERSON to get a scan so I haven't been able to provide this service for as many people as I'd like to.
In 2022, I found out about scan NEW technology that can be done from ANYWHERE! I completed all of my training & am so excited to be able to offer this to you! Our scans using it are incredibly accurate and really help us dial in a wellness plan to reach our health goals.
Improve & Maintain Personal Wellness
Along with helping you put together the pieces of your personal wellness puzzle, ZYTO technology can help you keep that puzzle intact.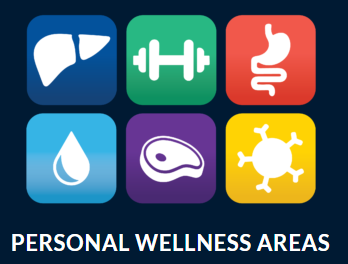 Solutions are designed to assist you in improving and maintaining all areas so you can be your best self and live the way you want to live.
Common areas that their biocommunication scanning and perception reframing sessions can help you with include the following:
Energy

Immunity

Gut Health

Detoxification

Relationships

Weight management

Stress management

Nutrition

Performance

Anti-aging
Who doesn't want help with all of that?!
What is Zyto Insights
ZYTO Insights is designed to provide a fast and easy way to discover your body's preference amount many wellness options as you strive to improve your quality of life.
The technology was created by Vaughn R Cook, A Doctor of Oriental Medicine & founder of

ZYTO

biocommunication.
Insights builds on

ZYTO

's industry-leading technology, including voice-mapping technology found in the

ZYTO

Evox.

The result is a revolutionary wellness scan that can be run anytime and anywhere. All that's needed is an internet connection and your biometric input!
how an insights scan works
Voice - Frequency Analysis
The Insights program records the frequency of your voice as you talk about yourself into your phone or computer for about 10 seconds

The energy and frequency of your voice contains unique information about your health. Including your current state of wellness.
The characteristics of your voice, such as tone and frequency, carry a variety of personal information:

Your voice is powerful personal identifier, like your fingerprint.
Vocal cords have a direct connection to the brain, which is your central processing unit for everything that is going on in your body.
Because of your connections, your body can provide insights into your current state of health and wellness.
Kinetic Response
The voice-frequency analysis is used to create a target. As the target appears on your screen, you touch or click on it 5 consecutive times.

Our brain produces electrical current in response to information. or stimuli, perceived through senses.

ZYTO

Insights does NOT diagnose but rather, it uses kinetic response to detect brain response time in order to gather information and identify unique characteristic of an individual.
Spark Creation
The app used your voice energy and touch responses to generate your unique Spark. It's like your fingerprint in real time!
Algorithm Ignition
Your Spark then ignites a proprietary algorithm, which measures your unique responses to

ZYTO

's specially coded identifiers of wellness-related items, such as supplements, oils, or foods.
Scan Results
Your Spark scan responses are displayed in the Insights report to help you choose the best options to optimize your wellness.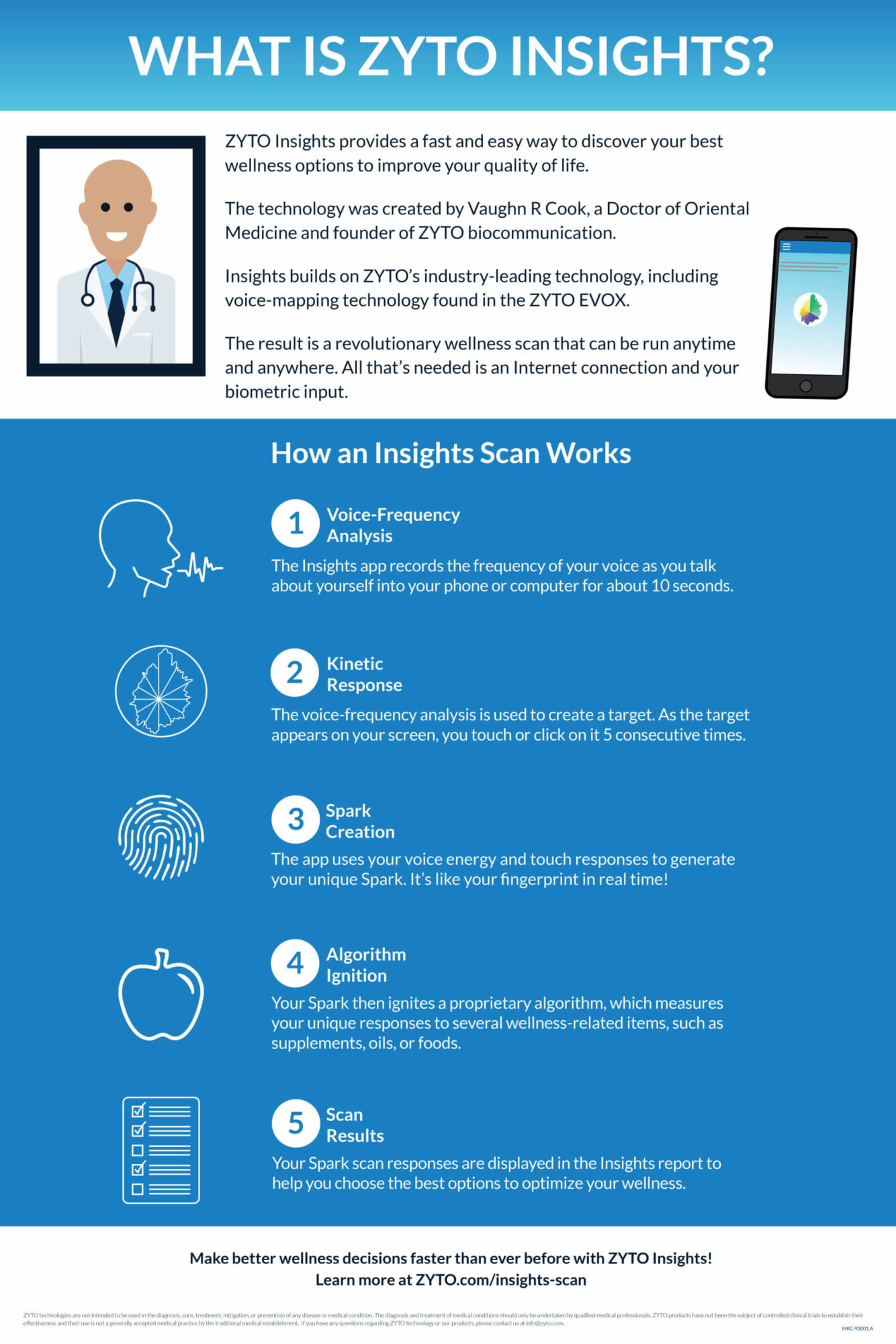 Megan's Recent Scan Results
The goal is to get close to 100 and we can do that easily by adding products that our bodies responded the best to.
The GOLD color is where my body systems were at the time of the scan. The TURQUOISE is how I got them where I wanted them by selecting safe options with ZERO side effects. #winwin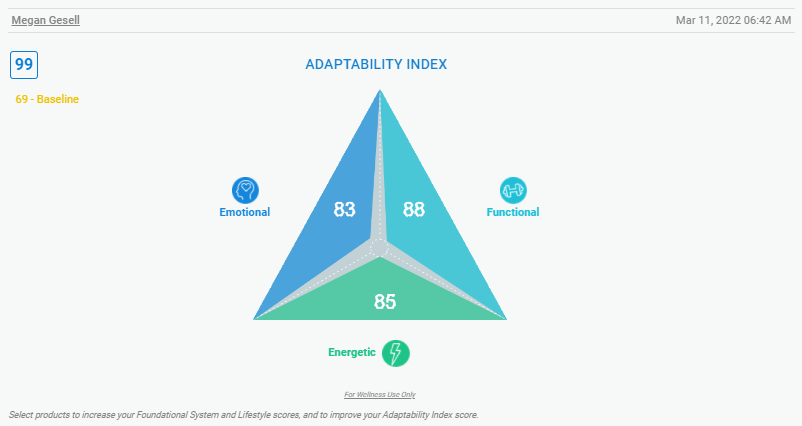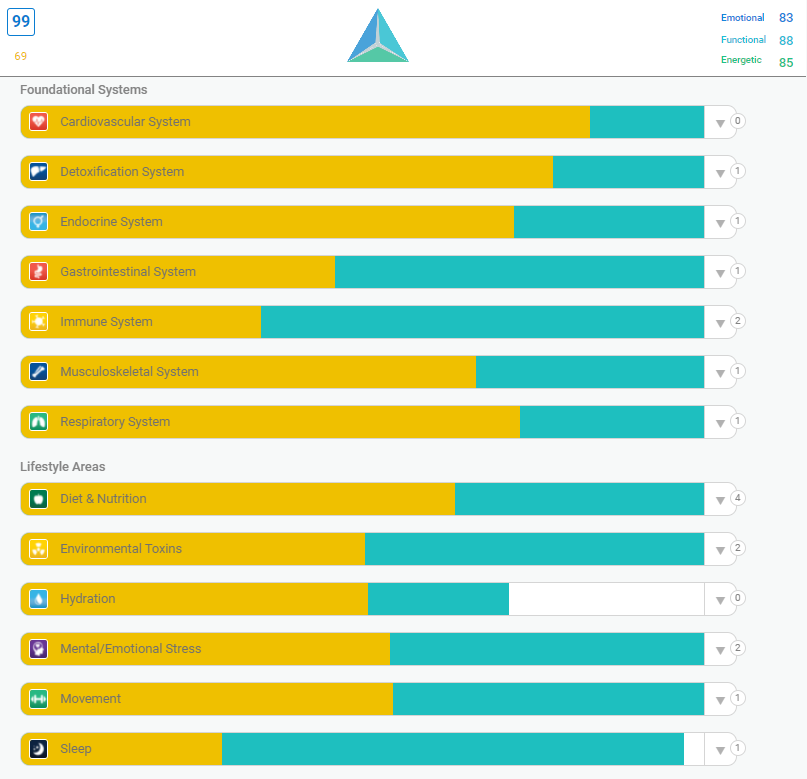 My scan results above were SPOT ON with what I was noticing. It was easy to pick a few of the recommended options, incorporate them and I noticed improvements within days.
I love learning more safe ways to help us feel our best!
How do you get scanned?
Simply click the link below and I'll help you regain BALANCE in your life! There is also a short video that I love.
Once you schedule your scan review, I'll email you a link to complete the scan using your cell phone, laptop or tablet from ANYWHERE!
When we meet via Zoom, I'll walk you through how to read the report and share valuable information I've found to help you get your body balanced and in homeostasis.
*If you are part of our Young Living family, you may qualify for a FREE scan so reach out to me!
Leave a comment below and let me know if 1) you've experienced a wellness scan before 2) how accurate the results were and if you incorporated the suggested options 3) how did it impact your health & wellness?
Blessings over your health!