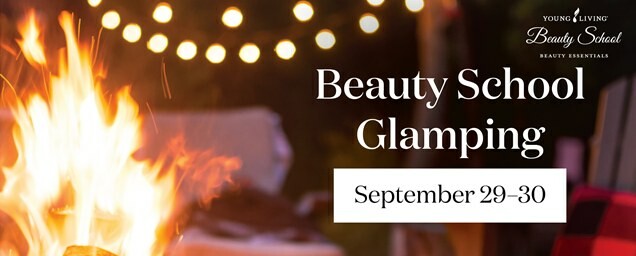 Sep 29, 2022 12:00 PM

–

Sep 30, 2022 12:00 PM

Central time
Take a vacation from the everyday and opt for the extraordinary—Glamping Beauty School.
Pamper yourself with clean beauty and learn how to achieve it with tutorials and presentations that can change your life.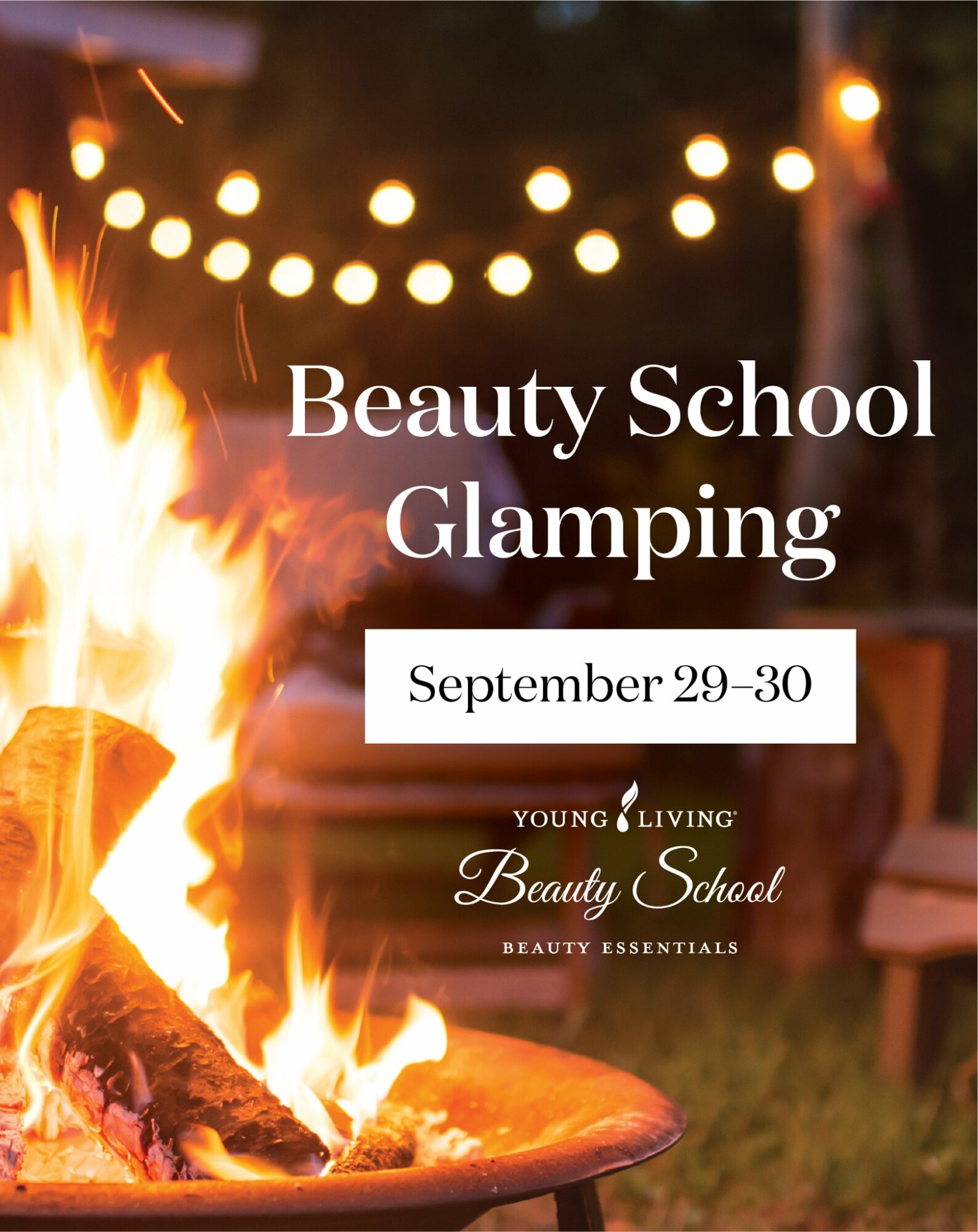 From product essentials to immersive instruction, you will learn how to create your skincare and beauty routines and appreciate your authentic beauty.
Come glamping with us at the picturesque Highland Flats Tree Farm to understand more about Young Living's natural beauty and surround yourself with the amazing essence of Grand Fir, Blue Spruce, and Pine. Escape to a better you and get your ticket today!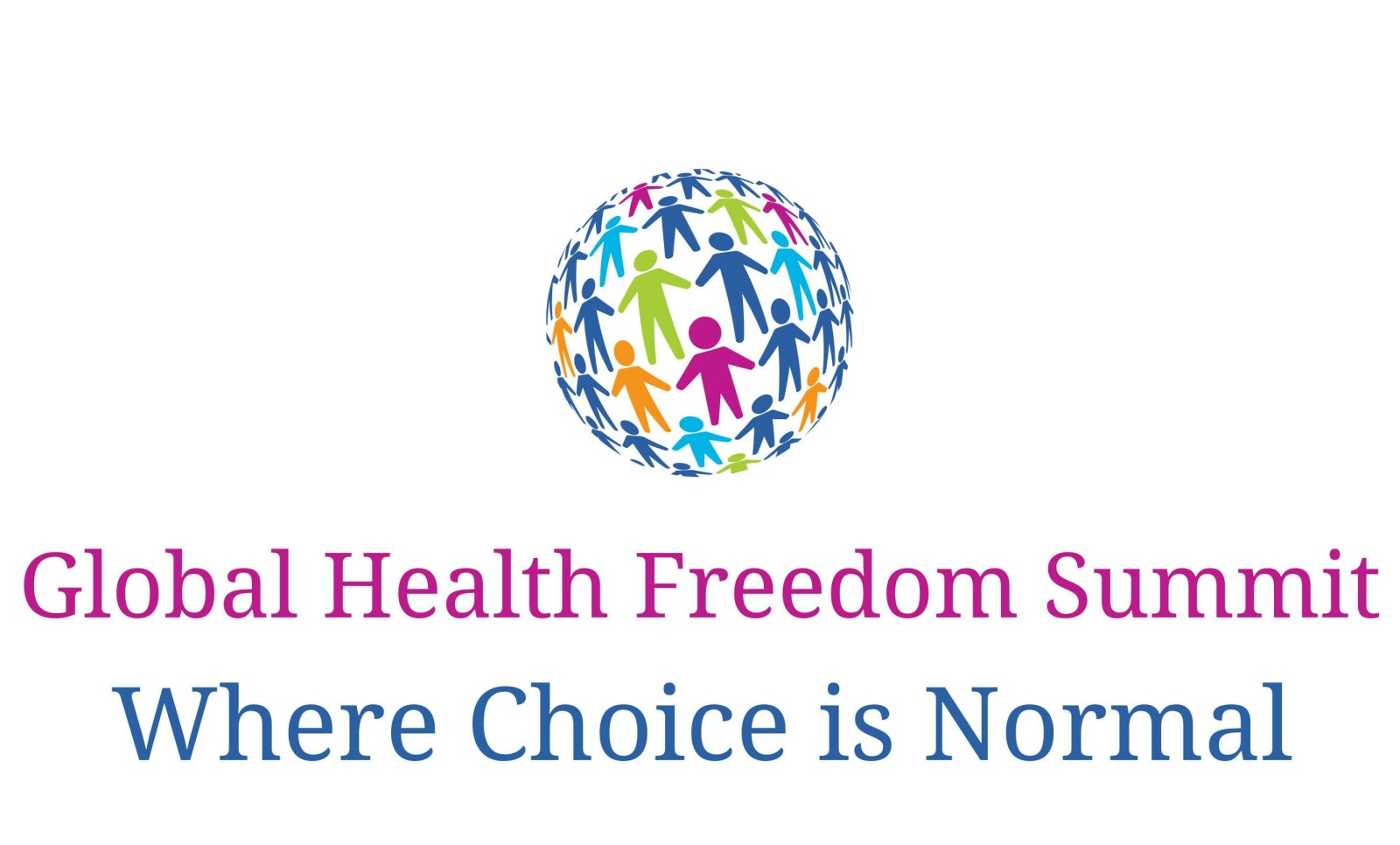 Oct 01, 2022 09:00 AM

–

Oct 01, 2022 06:00 PM

Central time
Global Health Freedom Summit
Saturday, October 1st, 2022
Gain the knowledge to make informed decisions in your healthcare...
Join us for our Fall 2022 event on Saturday, October 1st, 9am-6pm as we welcome Dr. Peter McCullough, Del Bigtree, Dr. Sherri Tenpenny, Dr. Larry Palevsky, Dr. Scott Jensen, Dr. Bob Zajac, Dr. Joel Bohemier, and KrisAnne Hall!
Our goal is to give uncensored updates from names you trust while discovering new and important front-line voices. We strive to offer only the best in the movement that will stand and deliver truth!
At this event you will gain more knowledge surrounding our current world issues and become an advocate for you, your family and our communities!
We anticipate this event will sell out so grab your tickets NOW!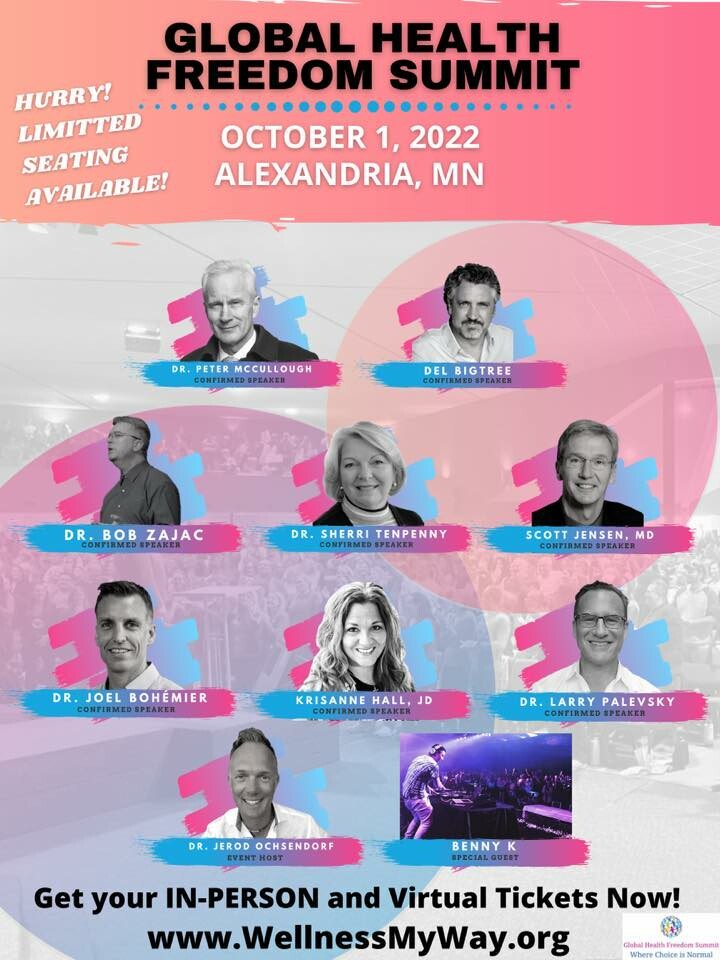 "This will truly be a once in a lifetime educational event to hear these amazing speakers speak on vaccine awareness and our health freedoms!"