03/03/2022 08:00 AM Central
Megan Gesell
Are you ready to "go the natural route" but have no clue where to start? This easy-to-follow guide will walk you through some basic steps to help you begin your journey.
You'll find out what products need to hit the road and which ones can stay. Plus you'll get the 4-1-1 on essential oils and find out what to look for in personal care products, cleaning products, and supplements.
Ready to Make a Change
We've been passionate about choosing natural health options for almost twenty years. We know that most disease is caused by what we put on or in our bodies and want to do better for us and our pets. Your body is good. It is very hard to get sick! If we get sick, it's because MANY things have to happen as our bodies are designed amazingly well. When you give your body what it needs, it keeps you well. Your current state of health is greatly affected by your daily choices & thoughts.
We have created a healing home & barn for us, our cats and over fifty horses & mules with life changing results. We are doing the best we can to take care of our bodies so we can still be riding horse when we're older than dirt!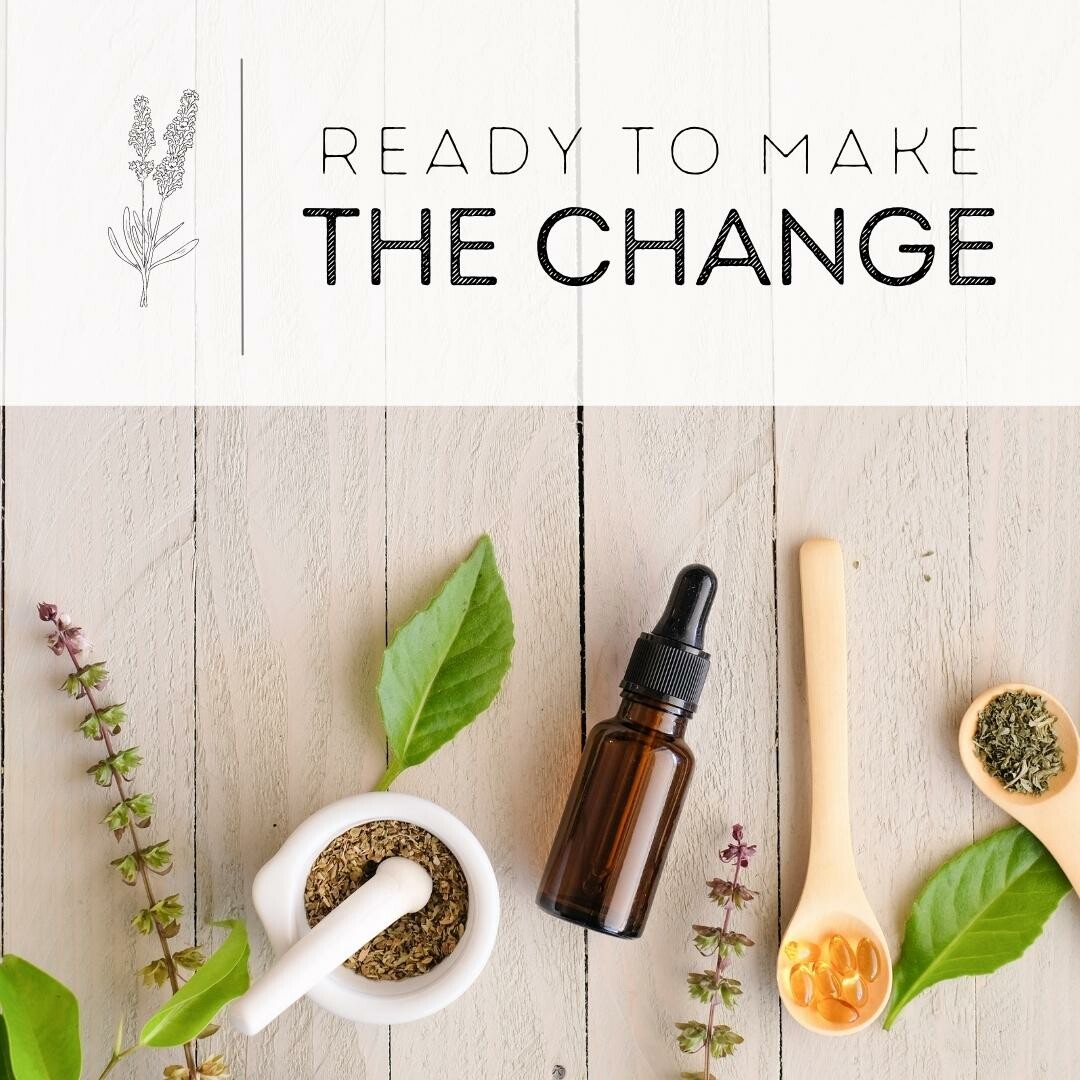 Before the development of scientific medicine, people had to rely on the earth and their own common sense. They simply experimented with the plants around them. Throughout the years, the same experimentation with plants has occurred and has led to the discovery of many powerful drugs that are still in use today. So why would we want to get back to nature and not just solely rely on what is available to us in the store and online?
Well, although beneficial at times, things that exist in today's world CAN expose us to toxins. They exist in everyday products like shampoo, soap, laundry detergent, lotions, makeup, air fresheners, etc. We can even be exposed to toxins in our food, building materials, cookware, cleaning products, shower curtains, furniture, carpet, and more. When these toxins start to accumulate in our bodies, you may start to experience symptoms of toxic overload such as fatigue, insomnia, anxiety, depression, digestive issues, brain fog, skin issues, hormone disorders, and more. Nobody wants that!
Slowly ditching the products and substances that present risks to your body and replacing them with products and substances that provide nourishment and work alongside your body's natural abilities can truly make a difference!
Pair that with gaining knowledge in the world of natural living - i.e. this blog post - and you'll start to feel even more empowered. I want to make sure you're connected to our community so you have the support you need throughout this journey. I want you to have the best tools in your toolbox to rid yourself of confusion and helplessness and get you well on your way to living your best life.
I started swapping out harmful products with "organic" options and then found out some of those were just as toxic as the regular stuff! The second time around, I did much more research and have been using one companies products since 2014.
Why choose Young Living?
It may come as a surprise to you that toxins exist in our everyday products like soaps, shampoos, air fresheners, cleaning supplies, makeup, and more. Sadly, many items within this industry are not highly regulated for safety and we, as the consumer, are led to believe they are safe for use. In order to combat the risk of toxic overload, Young Living has created over 600 + products to equip us with nearly everything we need to feel empowered on our journey to natural living.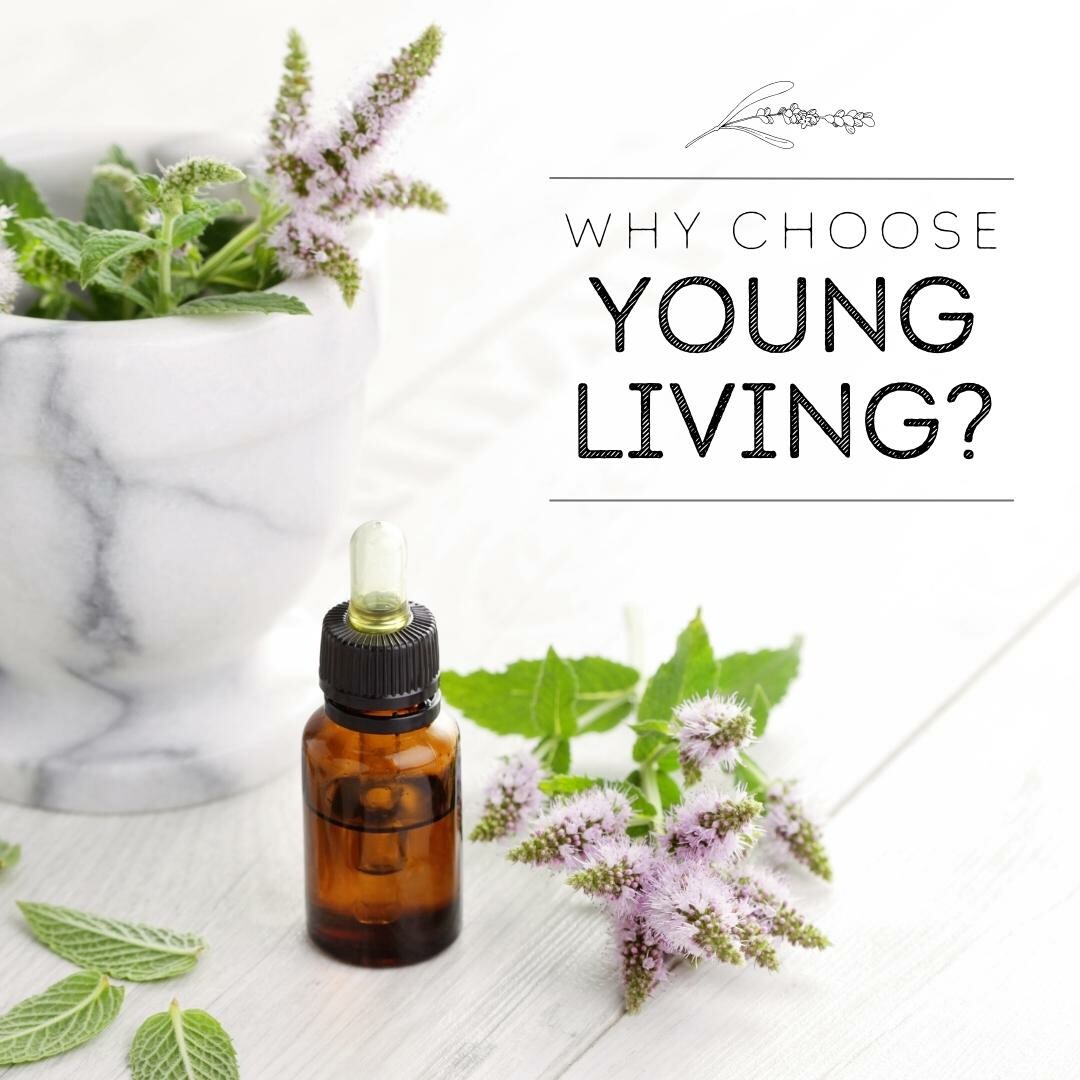 Young Living is the ONLY company to back their items with a Seed to Seal quality commitment. You can rest assured you are filling your home with quality products that are sure to get you "back to nature."
Check out some of the strict guidelines they abide by to fulfill their promise in sending only the best products to your home.
plant material that is grown on corporately-owned farms or carefully vetted partner farms (that you CAN visit!)
sustainable farming and sourcing practices, providing the purest oil
great care taken to preserve and protect natural resources
hand-weeded fields and ZERO use of pesticides
oils that retain all their natural constituents and beneficial properties
use of food-grade distillers with state-of-the-art design and distillation methods
low pressure and low temperature distillation, without the use of solvents or synthetic chemicals
rigorous testing on each batch by internal labs and third-party facilities
oils that are carefully reviewed through every step of production in order to meet or exceed industry safety and purity standards (beyond organic!)
If the oils do not meet these high standards they are rejected and will not be bottled as a Young Living product. Check out more info on their Seed to Seal promise at www.seedtoseal.com.
AND… you can have these products delivered right to your door. You are not required to "sell" anything, but if you do decide to share your passion for products like these, they offer a compensation plan and the ability to become a Brand Partner, which could cover the cost of your purchases and more. For more information on this, check out www.youngliving.com/IDS.
The first step in this journey to DITCH the junk. But how do you know what needs to go?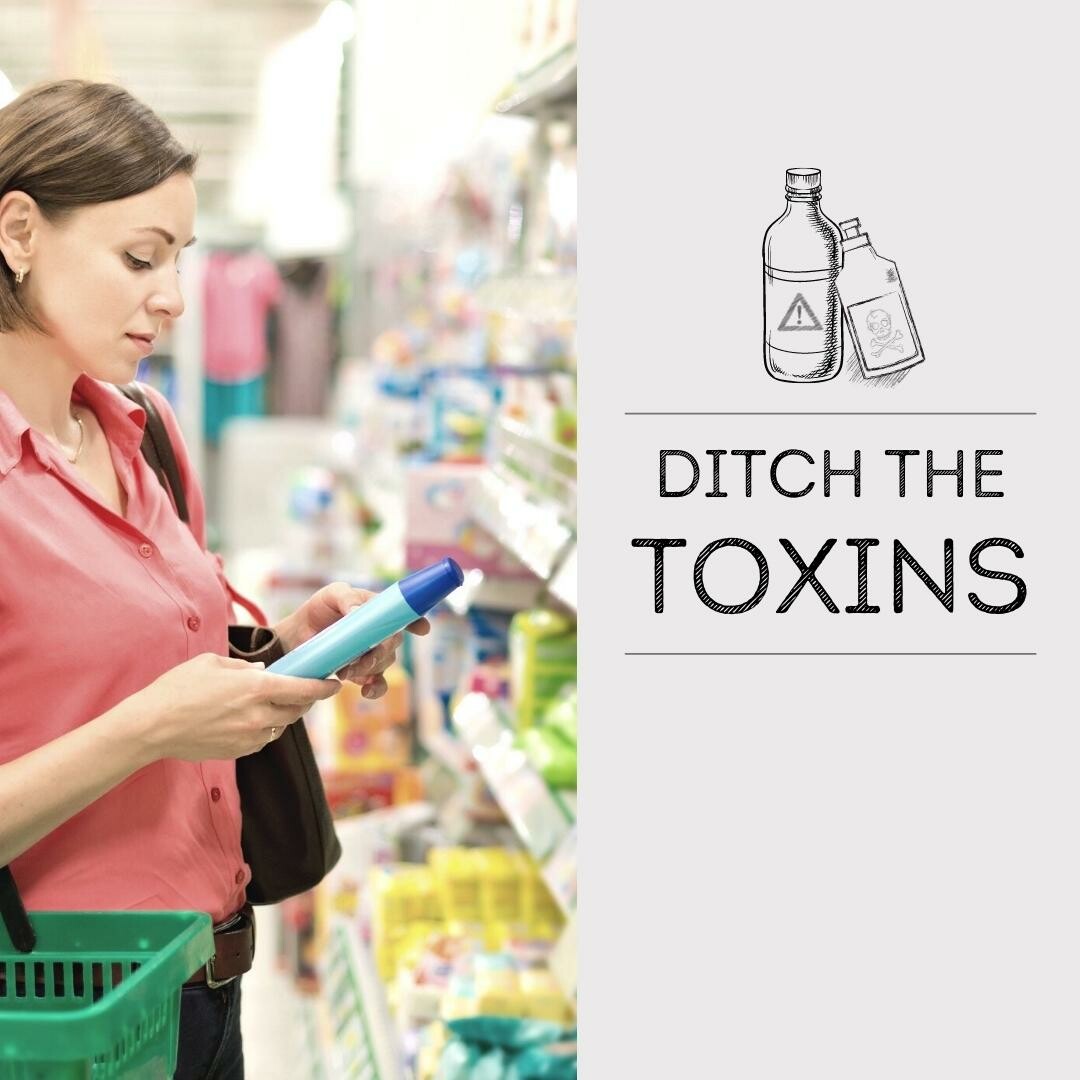 Let's take a look at what ingredients present a risk to you and your family.
Formaldehyde - This is a preservative that is often seen in lotions, cosmetics, and baby wipes. It's a known carcinogen and can cause skin and respiratory irritations.
Phthalates - These are a group of chemicals found in personal care products and many plastics and vinyls. They can affect your endocrine system, reproductive health, and even potentially cause cancer.
VOCs - Volatile organic compounds (VOCs) are gases that are emitted into the air. They're found in some building materials, home and personal products, gasoline, and even things like glue and permanent markers. Breathing VOCs can cause eye, nose and throat irritation as well as difficulty breathing and nausea, even damage to the central nervous system and other organs. Some VOCs can even cause cancer.
Sodium Lauryl Sulfate (SLS) and Sodium Laureth Sulfate (SLES) - These are surfactants commonly used as an emulsifying cleaning agent in household cleaning products (laundry detergents, spray cleaners, and dishwasher detergents). In other words they keep things mixed up and help them create lather. Oftentimes they are synthetically derived and have the potential to cause skin irritation.
Ethanolamines (MEA, DEA, and TEA) - These are found in many household and personal care products and have been linked to organ system toxicity, bioaccumulation, and even cancer.
Triclosan - This is found in many antibacterial soaps, hand sanitizers, and detergents as well as some toothpastes, deodorants, cosmetics, plastics, and more. It can affect the thyroid and endocrine system and was recently banned by the FDA to be used in "antiseptic washes" but can still be found in some other products like toothpaste, cosmetics, and even clothing, kitchenware, furniture, and toys.
Fragrance - The word "fragrance" can appear on a label and contain an enormous list of ingredients that a company is not required to disclose, as it is considered a 'trade secret.' That means a product could contain some awful ingredients and the consumer wouldn't even know! These chemicals could be linked to cancer, reproductive and developmental toxicity, allergies and sensitivities. Why take the risk?
These are just a FEW of the ingredients you may want to avoid when bringing products into your home. Doesn't that sound exhausting to have to read label after label, wondering if what you're using is safe? Don't you worry. I've got the perfect solution for you…
Ditching the toxins in your home may seem overwhelming at first. So, to keep things manageable, start with one room and replace the items there. Then move to another and so on. This does not have to be an overnight process; do it at your own pace.
And guess what? You don't have to spend hours online or at the store reading labels. Nope!
Young Living makes it so simple to start replacing all the toxic junk you're tossing with "Subscribe to Save", their monthly autoship program.
Being enrolled in Subscribe to Save unlocks a 24% discount on all subscription and one-time purchases. It also qualifies you to earn spendable Loyalty Rewards points and gifts when you spend 50 PV or more on your subscription items each month!
You get to pick from over 600 oils and products - customizing your subscription orders to your liking. Once you find the item you're looking for, simply choose the frequency in which you'd like to receive it - every month, every two months, or every three months. You'll be able to manage all your subscription items independent of one another. You can even choose to skip a month for an individual item, making your orders specific to your needs.
If your Subscribe to Save order contains at least 50 PV, you'll start earning 10% in spendable points! Do that consecutively for 3 months and you'll start earning 20% back in month 4. Do that consecutively for 24 months and that percentage bumps up to 25% in month 25! This is how we can buy safe options from Young Living at BARGAIN store prices.
Don't think you want to order 50 PV consecutively? That's ok. You will still earn 10% on your 50 PV Subscribe to Save purchases - no matter the frequency.
If you don't know how to set up your own Young Living account or don't have one yet, please email me and I can walk you through it.
Now that we've discussed HOW to keep those replacement items coming, I want to walk you through some of the most popular things you will be ordering. First up - essential oils!
Essential oils are the concentrated liquids extracted from plants, herbs, and trees. They're either steam distilled or cold pressed. They're very potent and contain powerful health and wellness benefits. Use them for aromatherapy, personal care, or household solutions.
They make an excellent replacement for room sprays, plug-ins, candles, and perfumes. I would suggest trying these first…
Thieves - purifying & supportive
Lemon- uplifting & cleansing
Lavender - calming & cleansing
Peppermint - invigorating & cooling
Stress Away - relaxing & soothing
Citrus Fresh - refreshing & mood-boosting
Peace & Calming - balancing & grounding
You will also want to grab a quality diffuser. Diffusing vaporizes essential oils and gets them into the air so that we can breathe them in.
Young Living provides us with cool mist ultrasonic diffusers so that the oils are protected from heat and retain their incredible properties! YL's diffusers come with a 1-year warranty and often come in bundles, getting you the best deal possible.
Not only does diffusing help purify the air, it can enhance spiritual awareness, and can stimulate olfactory receptors and activate regions in the brain's limbic system associated with memory, emotion, & state of mind. Whoa!
What about safety & usage? Start with just a few drops when diffusing. Most people typically diffuse 3-10 drops at a time, depending on their sensitivity and preferences.
You can also apply Young Living oils to the skin. To keep it simple, start with one drop and add a small amount of carrier oil, like coconut or grapeseed oil, to dilute it. You'll want to dilute more heavily when applying hot oils like Thieves and Peppermint as well as when using essential oils on children and the elderly.
Young Living also carries a line of ingestible essential oils called the Vitality oils. They are the SAME oil as the "regular" oils, just labeled differently to make it easier to know which oils can be safely ingested. Add a drop (or more) of a Vitality oil into an empty vegetable capsule, a cup of tea, or a glass of water. You can even cook and bake with them! As always, start slow and see what works for you.
Now that you've ditched things like synthetically-fragranced lotions, fluoride-filled toothpastes, and conventional makeup, you're going to need replacements. Thankfully Young Living has you covered and you can add them to your subscription box as often as you need.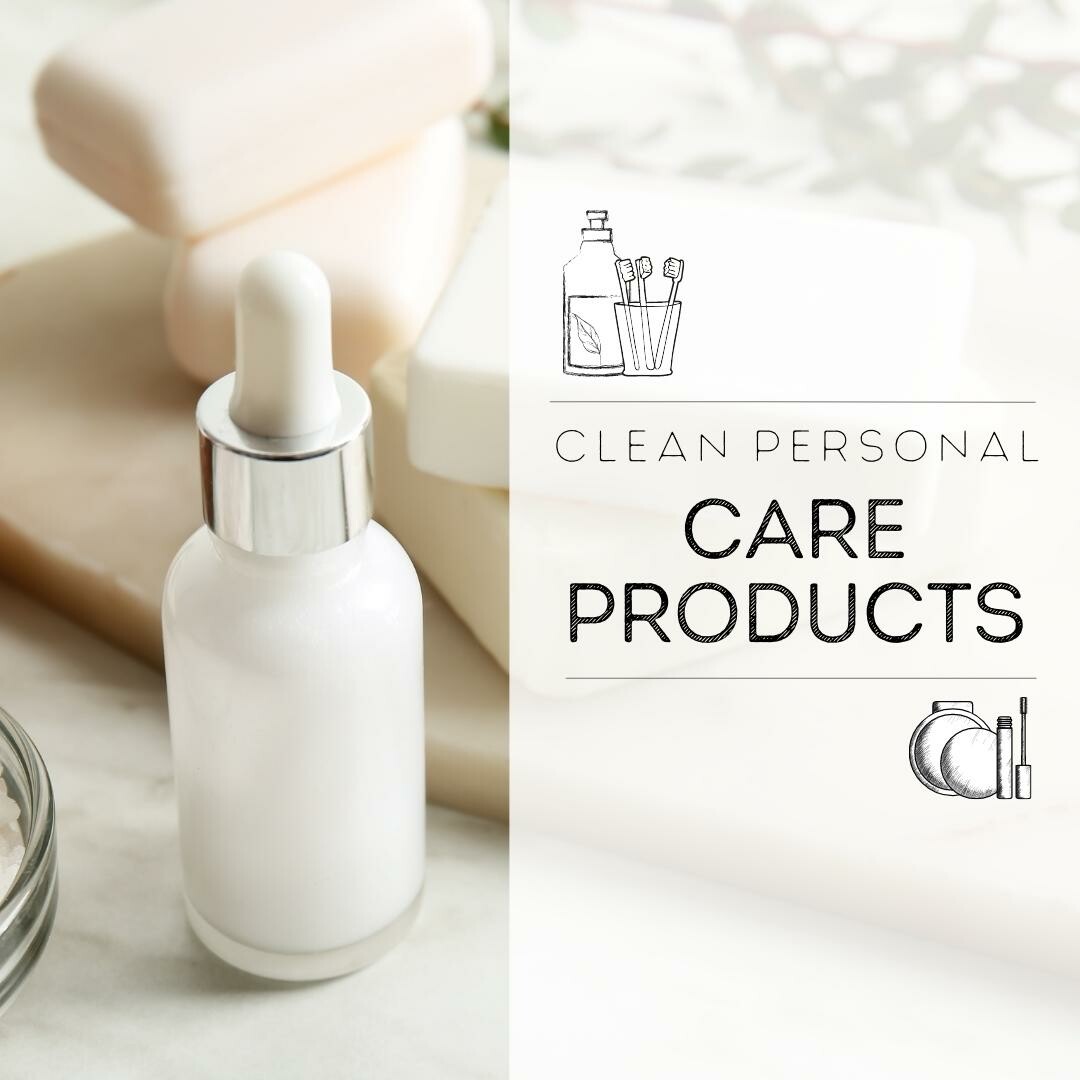 Lotions
Young Living carries several options for babies, kids, and adults. They're all formulated without parabens, sulfates, phthalates, or synthetic fragrances or colors. They're even infused with Young Living premium essential oils & backed by the Seed to Seal quality commitment so you can trust you're using a quality product. They contain an ultra-moisturizing blend of plant-derived oils and butters and are formulated to absorb quickly without leaving a greasy residue.
Toothpastes
Again, Young Living carries several options, including one for kids. None of them contain fluoride. They are free of harmful peroxides, SLS, parabens, phthalates, mineral oil, synthetic perfumes, dyes, artificial colors or flavors, and preservatives. And of course - they're infused with YL's premium essential oils. They contain naturally derived ingredients, which gently removes surface stains while helping prevent tartar buildup, fight plaque, and support healthy gums.
Makeup
Young Living offers a clean makeup brand called Savvy Minerals, which bans more than 2,500 harmful ingredients (that are often used by other makeup companies). They're infused with Young Living essential oils and backed by Young Living's Seed to Seal quality commitment. Savvy makeup contains no sulfates, phthalates, mineral oil, animal- derived ingredients, synthetic fragrances, or synthetic dyes; it's vegan friendly and cruelty free.
These are just a few categories of personal care products that Young Living offers. What others are you curious about?
This was one of the hardest areas of my home to ditch! I was obsessed with getting a good clean and I assumed I needed ALL the cleaners to do it, until one day I could barely breathe while cleaning the bathroom. I decided it was time to make a change - out with the old and in with the new. Thieves Household Cleaner came to my rescue and now that's all I use!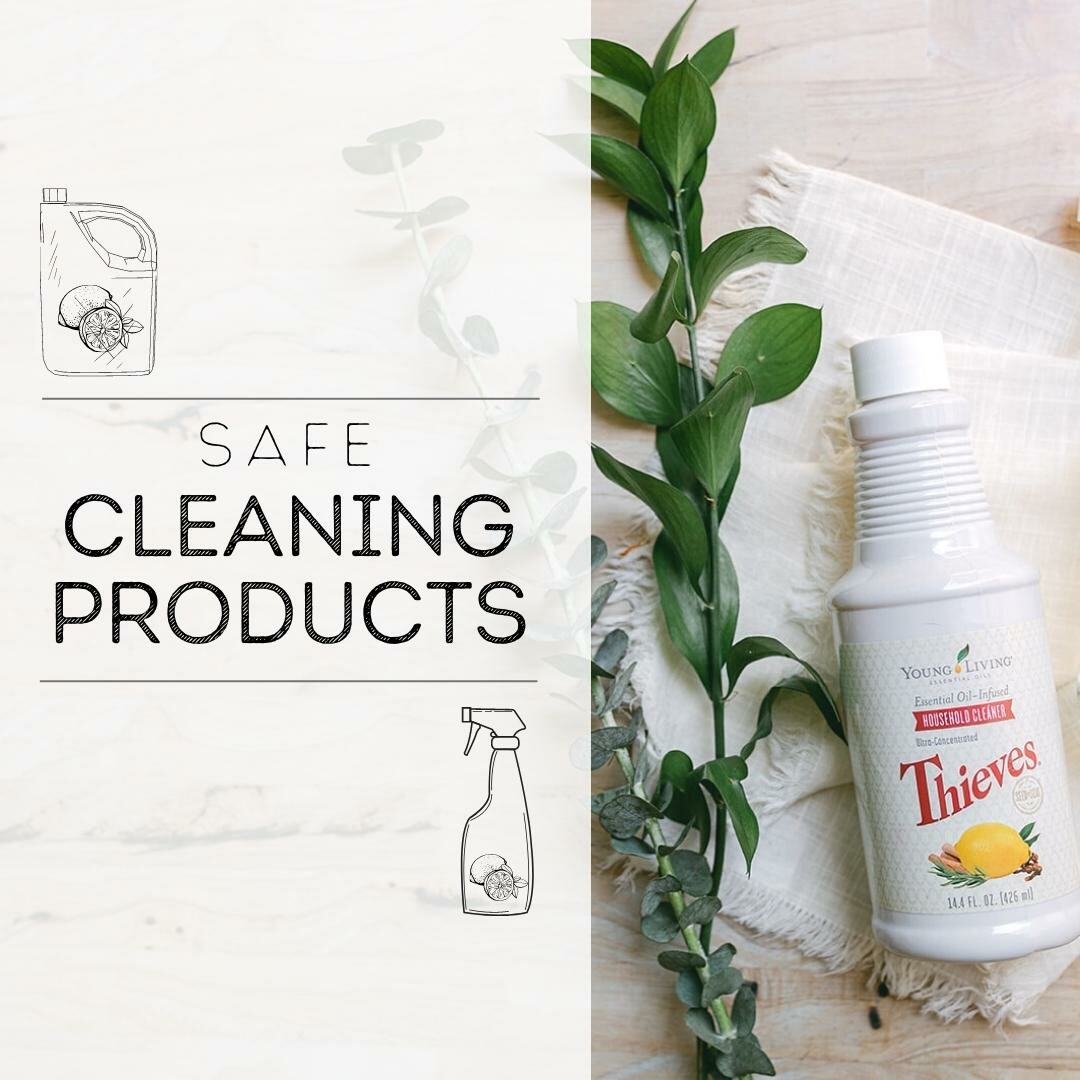 Young Living has an entire line of products infused with the legendary essential oil blend called Thieves - a sweet and spicy combination of Clove, Cinnamon Bark, Eucalyptus Radiata, Rosemary, and Lemon essential oils. Here are some products you might want to grab in your subscription box.
Thieves Household Cleaner
It provides an effective, deep clean with the power of naturally derived, plant-based ingredients. The concentrated formula is easy to mix to create a variety of cleaning solutions for inside and outside the home - at a fraction of the cost of store-bought cleaners! It's safe to use around children and pets as directed and of course - it's infused with Young Living's signature Thieves premium essential oil blend.
Thieves Laundry Soap
It's free from SLS, dyes, petrochemicals, formaldehyde, phosphates, synthetic perfumes, chlorine, and optical brighteners. It contains natural enzymes that combat dirt, stains, and strong odors. It's formulated with gentle, plant-based cleansers that are safe for sensitive skin and infused with Young Living's Thieves premium essential oil blend.
Young Living also offers foaming hand soap, dish soap, dishwasher powder, fruit & veggie soak and spray, hand sanitizer liquid and wipes, kitchen & bath scrub, mini spray, and the Home Cleaning Kit. You're going to want to try them all!
Unfortunately, many conventional vitamins and supplements can be synthetically, and legally, produced in a lab; they are not required to come from nature. Supplements do not require FDA approval before they are sold or marketed, nor is their safety required to be proven. (That can be a scary thing!)
They often contain inactive or poorly bioavailable nutrients as well as artificial sweeteners and dyes. Don't waste your money on that! Get quality, oil-infused supplements delivered to your door.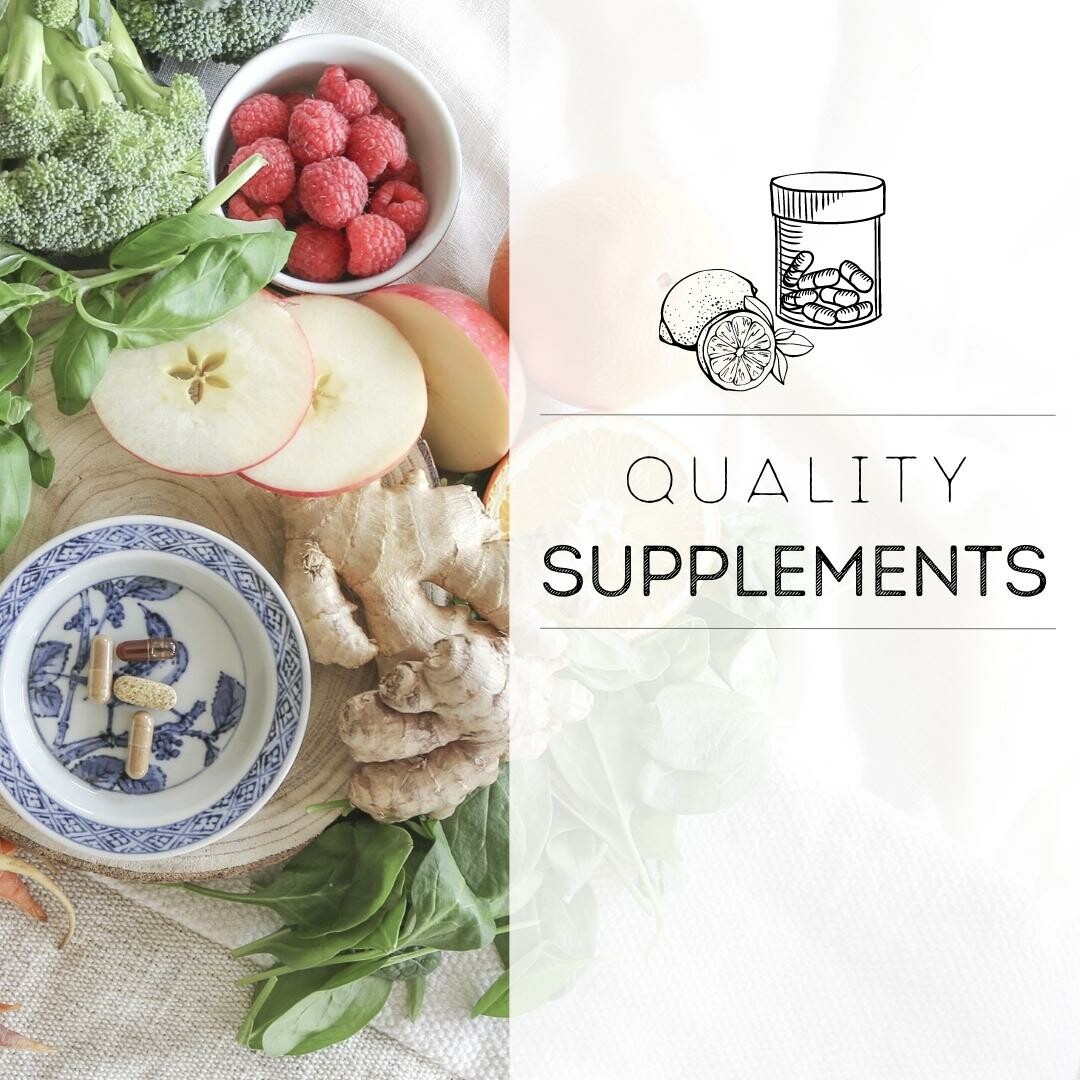 Young Living supplements are cultivated, tested, and bottled under Young Living's Seed to Seal quality standard so you know you are getting a good product! They are made with naturally derived, plant-based ingredients and infused with Young Living premium essential oils, which increases its bioavailability in the body. They contain no artificial dyes, flavorings, or sweeteners. How great is that?!
Young Living offers a variety of options covering feminine and masculine wellness, digestive wellness, daily longevity, targeted support, and nutritional supplements.
These are some of my favorites to have coming on a regular basis.
Life 9: a highly potent probiotic with 17 billion live cultures from nine beneficial bacteria strains
MightyPro: a tasty blend of prebiotics and probiotics featuring over 8 billion active, live cultures; perfect for kids
Master Formula: a full-spectrum complex of vitamins and minerals to support digestive health, help neutralize free radicals in the body, and provide gut flora-supporting prebiotics
MultiGreens: boosts vitality by supporting the glandular, nervous, and circulatory systems
NingXia Red: a delicious drink that is packed with powerful antioxidants to help against oxidative stress, support normal cellular function, and promote healthy energy levels
OmegaGize 3: combines the power of omega-3 fatty acids, vitamin D3, and CoQ10 along with essential oils to support normal brain function and normal heart, eye, and joint health
Essentialzymes-4: contains powerful fat-digesting enzymes for dairy products, meats, and vegetables & promotes greater nutrient absorption
Super B: contains all eight B vitamins and bioavailable chelated minerals to help you maintain healthy energy levels, support cardiovascular and cognitive function, and ease feelings of everyday stress
Be sure to check these as well - Golden Turmeric, CortiStop, Thyromin, Sulfurzyme, Mineral Essence, Super C, Super Vitamin D, AlkaLime, IlluminEyes, and ICP Daily. They're amazing!
5 Simple Swaps for Cleaner Living
Right click to download and print! We can walk through this together if you'd like.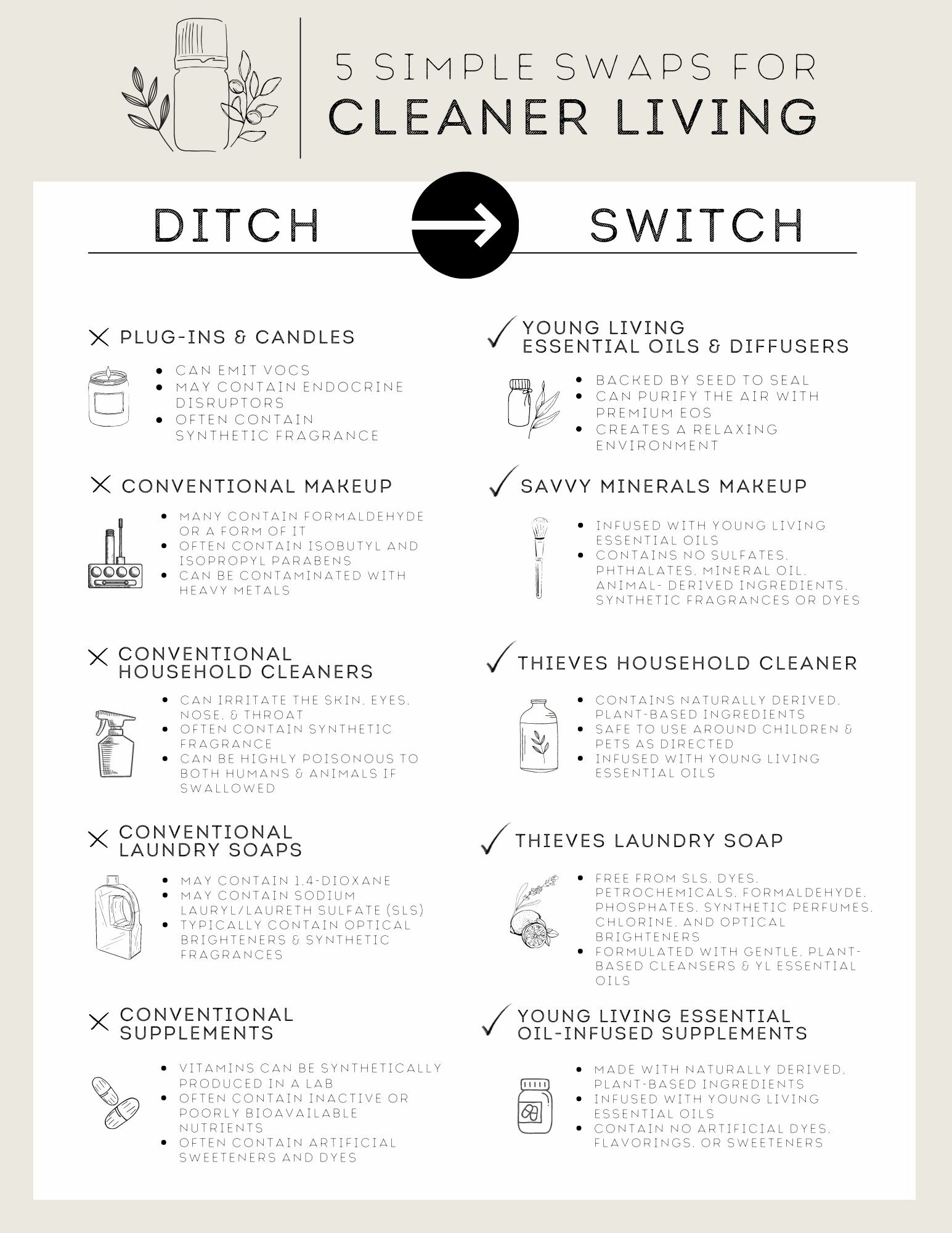 Young Living offers over 600 products and essential oils - clearly we are not going to cover them all in one blog post. So, it's important that you get connected to an oily community!
Conveniently, when you set up a personalized account with Young Living, you not only get a quality product you get a quality community. That community is made up of people like you and me - people who want to be living their best life and create a happy, healthy home for their family to reside in.
That community exists for support, education, questions, ideas, recipes, and friendships - so take advantage of it and plug into it. Bring your findings and connect to others on this journey! It's a great way to learn about ALL the other products YL has available - CBD, pet products, Einkorn products, cookware, and more!
I realize I covered a lot of information in this blog post, I'd love to break things down and help you create a CUSTOMIZED wellness plan based on YOUR specific health goals.
I hope the above information & resources serve you well. We noticed differences in how we felt within weeks of ditching & switching. Our bodies continue to grow stronger and stronger.
Click the link below to learn more about how I started my wellness journey and you'll also get two guides I've put together to help you on yours!
Leave a comment below and let me know a few things you learned above that SHOCKED you. What are you most excited to swap out?
Blessings over your health!